About Us
Quality never comes with a substitute, especially in agro food items. There is nothing more valuable than obtaining authentic quality agro food products and people who believe in the same, are served by us well. We are SJM Agro Overseas Inc, a Faridabad, Haryana (India) based manufacturer, supplier and exporter of a fine assortment of Indian Spices, Broken Wheat, Non Basmati Rice, Basmati Rice, Wheat And Gram Flour.
We are introducing staples of a balanced diet from the year 2010. Years of hard work, focus over customers needs, zeal to serve better standards of agro products and consistent supply of quality has made our company grow graciously at an unimaginable pace in Indian and International marketplaces.
We have made huge investment in developing a well-structured infrastructural facility and fitted in it technologically advanced machines for fast production of agro products. A team of professionals, holding in-depth knowledge and great experience of the agro food industry, manage different works of sourcing ingredients, production, warehousing, packaging, delivery and more in a responsible and sincere manner. Their efficient performance and coordinated working are two biggest reasons for our company delighting customers in an exceptional manner.
Certificates & Awards
SJM Agro Overseas Inc has successfully obtained Registration Certificate from Agricultural and Processed Food Products Export Development Authority (APEDA) and License of Food Items Production from Food Safety & Standards Authority of India (FSSAI). These certificates serve as the greatest recognition for our company manufacturing premium quality agro items.
Reasons To Choose SJM Agro Overseas Inc
We use natural ingredients and hi-tech machines for producing premium standards of food items.
We have dependable quality controllers to test produced Indian Spices, Non Basmati Rice, Wheat And Gram Flour on all possible grounds and ensure for their authenticity.
We use reliable moisture free packaging items for packing aforementioned agro items in standard quantity packs.
We take customers needs seriously which is why all orders pertaining to fast delivery and more are delivered rightly and promptly.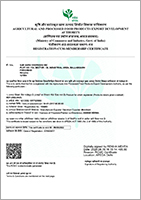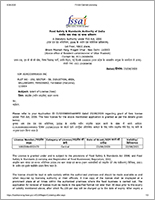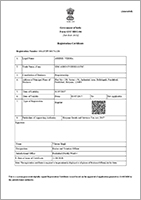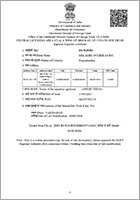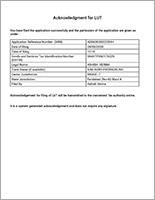 Read More